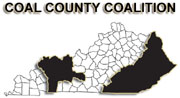 ---
---
---
EAST KENTUCKY COAL PRODUCING COUNTIES
---


Email us for more info.



THE VISION
To create a greater awareness and appreciation of the role coal has played in our past, the impact it currently has and what role it will play in our future.
*Both the Owensboro Museum of Science and History (OMSH) building and the George H. Rudy Interpretive Center will serve as central hubs to direct visitors to other coal sites throughout both west and east Kentucky and promote the western Kentucky Coal Driving Tour and Coal Legacy project. Other satellite hubs will be developed all along the route.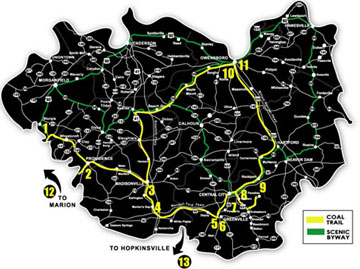 Where Are We Today?
---
COAL: Past and Future
P.O. Box 51153
Bowling Green, KY 42102
(270) 792-5300
FAX (270) 721-0004
coal@trailsrus.com